Graham McDonald
Postdoctoral Researcher at the University of Glasgow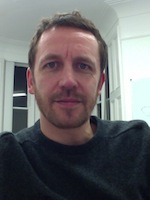 About Me
I am a postdoctoral researcher at the University of Glasgow School of Computing Science, working within the Terrier Team under the supervision of Prof. Iadh Ounis and Dr. Craig Macdonald. I completed my PhD, entitled A Framework for Technology-Assisted Sensitivity Review: Using Sensitivity Classification to Prioritise Documents for Review, in 2019 at the University of Glasgow. I attained a MSci in Computing Science from the University of Glasgow in 2013 and, subsequently, held two full-time Research Assistant positions within the school prior to commencing my PhD studies.
Research Interests
My current research interests are focused on automatically classifying sensitive information in digital government documents, and ranking documents by their likelihood of containing sensitivity. We are developing automatic tools to assist with the sensitivity review process for digital government documents by identifying information that is likely to be exempt from public release under the Freedom of Information Act (2000).
Publications
View Google Scholar profile
here
ORCID 0000-0002-1266-5996
PhD Thesis
Conference Publications
International Evaluation Forums
Activities
Invited Talks
Committees
Graham McDonald
F111 Sir Alwyn Williams Building
School of Computing Science
University of Glasgow
Glasgow
G12 8QQ
Email: Graham.McDonald@Glasgow.ac.uk
Twitter:
@graham_mcdonald
Telephone: +44(0) 141 330 6292
Copyright © Graham McDonald 2016. Adapted from a
Start Bootstrap
theme.