Research Interests
Theoretical computer science, concurrency theory, programming languages and semantics.
Formal models for communication-based, concurrent and distributed systems.
Verification and reasoning techniques: type systems, logics, encodability and expressiveness analysis.
Static analysis for correctness, consistency, safety and liveness properties in distributed systems.
Design and implementation of tools for communication safety in mainstream programming languages.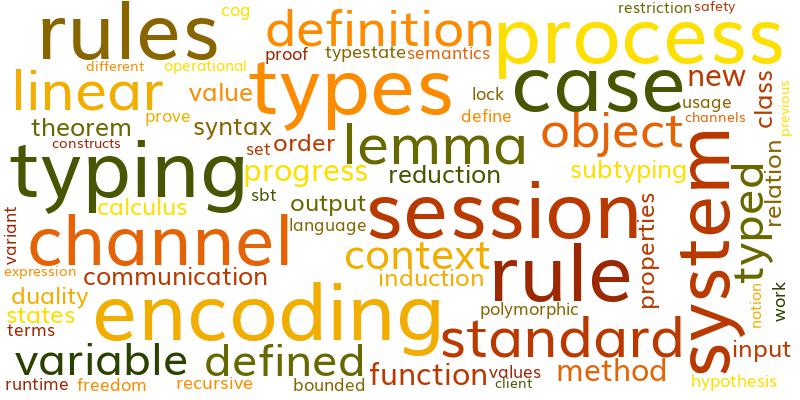 Research Projects
ABCD • January 2014 – Present

Co-Investigator, and previously Postdoctoral Researcher within the UK EPSRC programme grant From Data Types to Session Types: A Basis for Concurrency and Distribution (EP/K034413/1).
BETTY • October 2012 – October 2016

Member of the European COST Action Behavioural Types for Reliable Large-Scale Software Systems.
FOCUS • January 2011 – December 2013

Member of FOundations of Components-based Ubiquitous Systems, a joint research team between INRIA, France and University of Bologna, Italy.