Dr Simon Gay MA PhD MBCS CITP CSci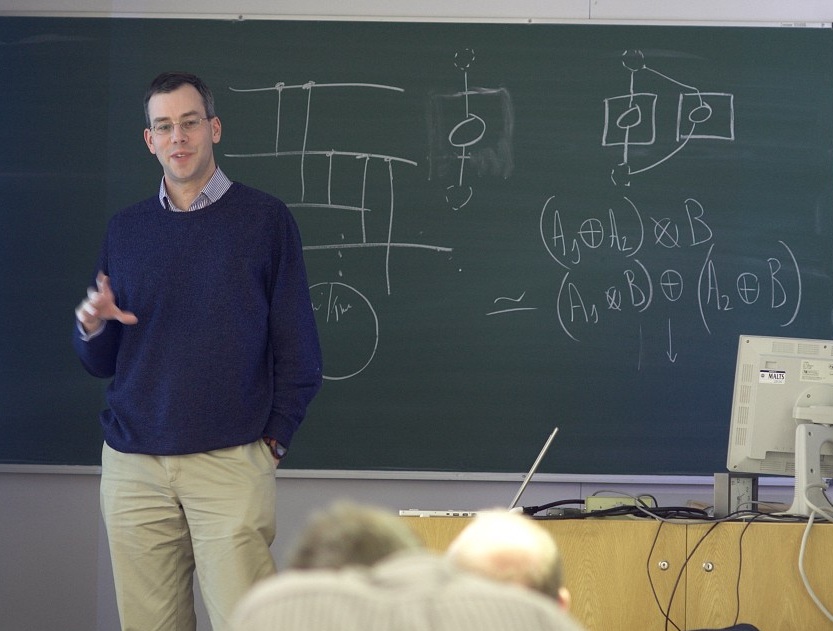 Photo by Daniel Oi.
---
Department of Computing Science
University of Glasgow
17 Lilybank Gardens
Glasgow
UK
Phone: +44 141 330 6035
Fax: +44 141 330 4913
Email: simon@dcs.REMOVE.gla.ac.uk
Skype: SimonJGay
---
I am a Senior Lecturer in the Department of Computing Science, University of Glasgow. Within the department, I am a member of the Formal Analysis, Theory and Algorithms research group.
---
Research Interests
Programming language semantics and type theory, especially for concurrent and distributed systems.
Quantum computing, communication and cryptography, especially formal modelling and analysis of quantum protocols.
PhD Opportunities
If you are interested in applying to do a PhD in one of my research areas, please contact me. There are numerous possible topics related to the projects listed below. You can find information about the application process here.

A funded PhD studentship is available in association with the project From Data Types to Session Types: A Basis for Concurrency and Distribution. This studentship is only available for EU citizens who have been resident in the UK for 3 years. Please apply through the University of Glasgow online system, mentioning this project and giving my name as a potential supervisor.
Projects and Grants
Current
Past
Conferences and Workshops
Current
Past
Other Research Activities
Teaching