Location
The summer school will take place in the seaside town of Lovran, which is situated on the Opatija Riviera of Croatia. This area has the longest tradition of tourism in Croatia, due to its attractive geographical position, warm sea, lush green scenery and pleasant climate. The summer temperature is maintained at a comfortable average of 21.9 Celsius by cool breezes from the Učka Mountain. Well-maintained public gardens, the illuminated 12-km-long coastal promenade known as the Lungomare, well-kept beaches and fountains, many villas and hotels, combine in a pleasant environment.
Lovran has good road, railway and air connections. Nearby airports are Rijeka, Pula and Zagreb (all in Croatia), Trieste and Venice (in Italy), and Ljubljana (in Slovenia). The closest railway stations are Opatija-Matulji and Rijeka.
Student accommodation for the summer school will be in the 3-star Hotel Bristol, at a special rate.
Lectures will take place in the Hotel Excelsior.
Recommended restaurants in Lovran
These restaurants are marked on the city map with the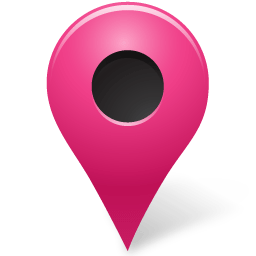 marker.
Top 5 Restaurants in Lovran (according to Trip Advisor)
Top 5 Restaurants in Opatija (according to Trip Advisor)
Free time
Lovran and its surrounding area offer many free time activities. Here is information about a few. For other activites like tennis, fishing and paragliding see here for more informations.
If you like diving then Diving Center Marinesport Mošćenička Draga (8 km from Lovran) will be great thing for you. It offers:
All dives are led by an instructor or divemaster,
In association with the Opatija Harbour Master's Office, all course members are enabled to obtain a one year diving license,
Organization of diving courses in all categories
Find more information here under diving section.
There are 8 mountain- biking trails marked in the Učka Nature Park. A map of the mountain region of the Lovran District describing the mountain-biking and hiking trails is available for purchase in our office, bookstores or in tourist agencies.
You can also rent a bike in Lovran. Please click here for more information.
With its very individual parts and its numerous features of natural interest, Učka offers a unique atmosphere for climbers. Lovran is the start of the Rijeka Climbing Route (symbol RT or RPO), which leads over all the important peaks of the district (Učka, Ćićarija, Obruč, Platak, Snježnik, Risnjak, Tuhobić, Viševica, Grižane) and ends in Crikvenica. The route can be done in its entirety in six or seven days. Find more information 
here
.