Graham McDonald
Lecturer in Information Retrieval at the University of Glasgow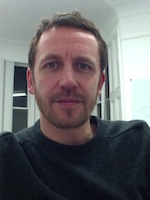 About Me
View Google Scholar profile
here
ORCID 0000-0002-1266-5996
I am a Lecturer in Information Retrieval (IR) in the Information, Data and Analysis (IDA) Section of the School of Computing Science, University of Glasgow. Working within the Terrier Team, I was awarded my PhD in information retrieval from the University of Glasgow in 2019 for my thesis entitled A Framework for Technology-Assisted Sensitivity Review: Using Sensitivity Classification to Prioritise Documents for Review, under the supervision of Prof. Iadh Ounis and Dr. Craig Macdonald. I previously attained a MSci in Computing Science from the University of Glasgow in 2013 and, subsequently, have held three full-time Research Assistant positions within the school.
Research Interests
My research interests are information retrieval and text classification. In particular, my research focuses on automatically classifying sensitive information that is exempt from public release through freedom of information laws, assisting and learning from human reviewers in active learning scenarios for technology-assisted reviews, and generating fair ranking strategies that provide an appropriate level of exposure to relevant information producers in search results over a period of time.

I am part of a consortium lead by SVGC that is tasked with delivering the first large-scale technology-assisted digital sensitivity review platform for a major central UK government department. This system is the first of its kind within the UK. My role within the consortium is to research and develop machine learning-based search and classification technologies to assist sensitivity review by automatically identifying information that is likely to be exempt from public release under the Freedom of Information Act (2000).

I am an organiser of the Text REtrieval Conference (TREC) Fair Ranking Track. TREC is an international evaluation forum that facilitates research groups to develop novel solutions to cutting edge problems in information retrieval, and is responsible for developing many of the core scientific advances that drive today's information retrieval landscape. The Fair Ranking Track 2021 code and resources are available here.


Tutorial on Search Among Sensitive Content
European Conference on Inforamtion Retrieval (ECIR 2021)
Resources and full video recording of the tutorial are avaiable here.
Fairness and Bias in Information Retrieval Workshop
University of Glasgow (Online)
I recently organised a full-day online workshop on
Fairness and Bias in Information Retrieval
(#FAIRER2021). The workshop brought together practitioners from academia and industry to discuss the challenges relating to fairness in IR that are faced by industry, recent advances in fair IR research, and new research directions for creating fair IR systems.
Video presentations from the workshop are available here
and a review of the workshop can be found
here
.
Publications
PhD Thesis
Publications
International Evaluation Forums
Activities
Invited Talks
Committees
Graham McDonald
406 Sir Alwyn Williams Building
School of Computing Science
University of Glasgow
Glasgow
G12 8QQ
Email: Graham.McDonald@Glasgow.ac.uk
Twitter:
@graham_mcdonald
Telephone: +44(0) 141 330 5458
Copyright © Graham McDonald 2016. Adapted from a
Start Bootstrap
theme.